Perspective
Can your family PASS the fire extinguisher test?
March 18, 2019
by PEMCO Insurance
​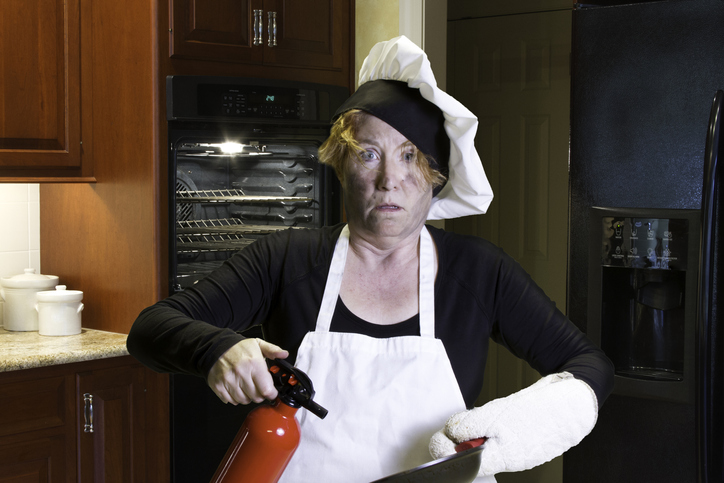 I​​n a PEMCO Poll, about half the people we asked were uncertain they'd know how to use a fire extinguisher in an emergency. If you're among them, check ou​t this video that will teach you (and your kids) what to do in less than two minutes.
The trick is to "PASS." That is:
Pull the pin.




Aim low.




Squeeze the trigger




Sweep from side to side.
Remember to stand at least 8 feet away, because you can accidentally fan the flames if you stand too close when you blast the fire. If the fire doesn't go out in 10 seconds, give up the fight, get out of the house and call the fire department.

More fire extinguisher know-how

To protect your home and family, keep one fire extinguisher on every floor. The best spots include the kitchen, a hallway accessible to bedrooms, the garage and the basement. You'll also want to keep one in detached shops and barns.

Like smoke alarms, which should be replaced every 10 years, fire extinguishers don't last forever. A good rule of thumb: Check your fire extinguishers' gauges every six months (when you replace your smoke alarm batteries) to make sure they're still in the green. If not, replace them. Manufacturers say most fire extinguishers last between 5 and 15 years.

​