Perspective
Make a family fire-escape plan
March 18, 2019
by PEMCO Insurance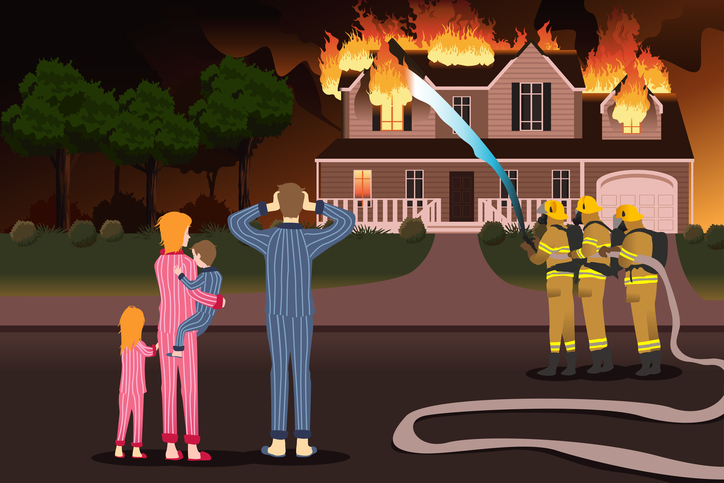 If your home caught fire tonight, would your family know how to get out safely? They would if you had (and practiced) a fire-escape plan.
PEMCO's Derek Wing talked with Q13 News to share the "Big 2" when it comes to escaping from a fire. They are:
1. Know two ways to get out of every room, and
2. Practice your escape plan twice a year. The best times are at the end of this month, when we return to Standard Time, then again in the spring when we switch to Daylight Time. That's when you'll also want to change the batteries in your home's smoke and carbon monoxide detectors. (More about that below.)
Beyond the Big 2, make sure every family member:
Sleeps with the bedroom door closed (it slows a fire's ability to spread, buying extra time to escape). Never open a door if it feels hot.
Knows how to unlock windows quickly and either step onto a roof or use a drop-down fire ladder to climb to safety (rather than jumping).
Remembers to crawl out of a smoky fire, since there's more breathable air near the floor.
Uses stairs, not the elevator, to escape if you live in an apartment or condo.
Goes to your family's designated safe meeting place outside (like the mailbox or a streetlight) so you can account for all family members.
Knows NEVER to go back inside a burning home. Dial 9-1-1 once you're out.
And a bonus tip: Make sure your house number is clearly visible. Trim bushes and light it up at night. Unless smoke is already billowing, firefighters will need it to pinpoint your address quickly in an emergency.

DON'T BE THAT GUY

Firefighters estimate that one in three smoke detectors don't work – usually because they started chirping and someone pulled out the battery without replacing it.

That annoying chirp is there for a reason. Never remove a smoke detector's battery unless you have a fresh one to replace it.

​