Perspective
Fall to-do list for your car and boat
September 30, 2019
by PEMCO Insurance
Last month, we shared five tips to get your home ready for the winter's chill. As promised, here's another five for your car and boat.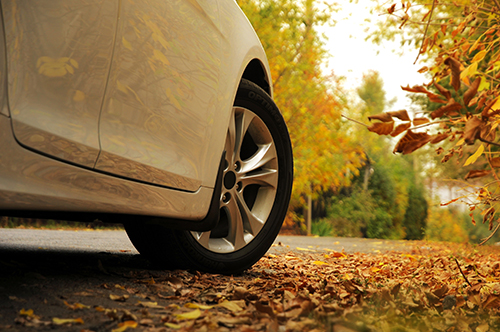 For your car
Check your antifreeze (with a tester available at auto parts stores) to see the temperature at which your protection ends. A 50:50 mixture of antifreeze and water is best, but you may have less than that if you've been topping off with plain water.
Get your battery tested if it's more than three years old. Clean corrosion from posts and cables.
Make sure your car has winter-ready tires. Think all-weather, snow or studded depending on when and where you drive.
Replace wiper blades. They're only good for one year.
Carry an emergency kit that includes gloves, a water-resistant blanket, warm clothes, nonperishable food and water, sand or cat litter (traction if you get stuck), ice scraper, flashlight, tire chains, jumper cables and washer fluid. And your gas tank? Until spring, live by the "half tank" rule (never allowing your gas gauge to dip below that), so you won't have to worry about running out of gas if a weather-snarled commute leaves you stuck on the freeway for hours.
For your boat
Change all fluids, and watch for metal shavings. If you have an outdrive, look for discolored outdrive fluids. If you find either, take your boat to a repair shop.
Drain everything, including the freshwater pump, block, manifolds, tanks, hoses, etc. Close seacocks and clean the bilge.
Flush the engine and disconnect the battery. Replace zinc anodes as necessary.
Don't seal cabins so they're airtight, which invites mold and mildew. Instead, crack the door or window slightly so air can circulate.
Lube and pack your trailer's wheel bearings and check the tires for air.
Bonus tip

Rodent-proof your stored vehicles
It's the springtime surprise no one wants: You get ready to take your convertible or motorhome for its first sunny-day run of the season and – rats! You're greeted with gnawed upholstery, frayed wires and maybe the critters themselves.
These three tips can keep rats from nesting in your vehicle over the winter:
Inspect and start it once a week. Rats don't like pesky disturbances any more than you do. And as an added bonus, it's good to circulate your engine's oil and other fluids.
Park in a garage. Most garages are far from rodent-proof, but you'll at least spot signs of their activity sooner than if the vehicle is parked outside. You'll want to keep windows closed, but the hood up, if possible. Bright light discourages rodents seeking a dark, cozy den. If they've already found your car and you want to try trapping, choose old-fashioned snap-traps (safer for pets and the environment than using poisons). And here's a baiting hack: Use PayDay candy bars. Rodents can't resist the nuts in the candy, and its gooey caramel and nougat center makes it easy to mold to the trap's trigger.
Make it stinky (to a rat). Although we haven't tested or endorse any of these solutions, DIYers have reported success discouraging rats with peppermint oil, Irish Spring soap, Pine-Sol cleaner, and even dryer sheets. Your local parts store also can help you win the rat wars with rodent-repelling sachets or rodent-deterring tape (it contains capsaicin – the "hot" in chili peppers) that you can wrap around wires.
If precautions fail, know that your PEMCO policy covers rodent damage (minus your deductible), provided you have comprehensive coverage. If you have questions, call us at 1-800-GO-PEMCO.