Articles
Everything you need to know about renters insurance
January 6, 2023
by PEMCO Insurance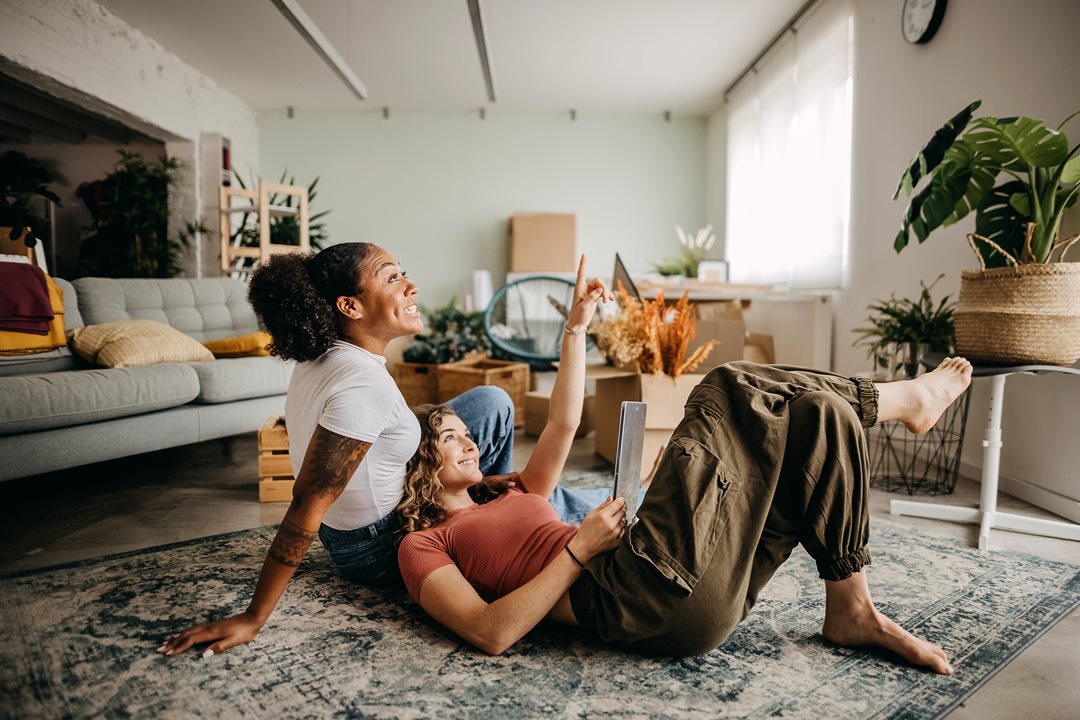 You're all moved in, your stuff is in place, and you're ready to settle into the new digs. But wait. Is there anything else you need to take care of? Just one! You'll want to get some renters insurance. Here's everything you need to know.
What is renters insurance?
Renters insurance is a form of protection that provides financial security to tenants in the event of a disaster such as a fire or theft, as well as liability coverage in the event that someone is injured or has their property damaged and you're found liable. In addition, renters insurance can provide coverage for living expenses if the rental property is temporarily unlivable due to a covered event.
It's essential for anyone living in rented housing, as it can help to cover the cost of replacing your belongings. It can also provide crucial (and priceless!) peace of mind. In this article, we'll cover everything you need to know about renters insurance, from the types of coverage available to the cost of a renters policy.
While a renters policy is not mandated by law, many landlords (especially at apartment complexes) may require tenants to have a renters policy before they can sign the lease.
Types of Renters Insurance
When it comes to renters insurance, there are two main types of coverage available: actual cash value and replacement cost value.
Actual cash value. Actual cash value coverage pays out the current market value of your belongings, minus any depreciation due to age or wear and tear.

Replacement cost coverage pays out the full cost of replacing your belongings, regardless of age or wear and tear. In general, replacement cost coverage is more expensive than value coverage, but it provides more comprehensive protection.
Most carriers offer replacement cost coverage but it's always best to confirm. Another thing to be aware of is you'll likely have to replace the item to receive the full replacement value. If you just want the cash for the item, you may only receive its actual cash value.
What does renters insurance cover?
Renters insurance can provide several important benefits. In addition to peace of mind, it provides:
The cost of repairing or replacing personal property that was damaged, destroyed, or stolen in a disaster or burglary, up to the coverage limits

Liability coverage in the event someone is injured and you are found liable (or partially liable) up to the coverage limits

Liability coverage in the event someone's personal belongings are damaged, and you are found liable (or partially liable) up to the coverage limits

Additional living expenses in the event the rental property is unavailable or unlivable due to a covered event
Another benefit of renters insurance is that it can help to protect your credit balance. Your company will pay to cover replacement of your valuables/belongings in a covered event, which can help in avoiding large expenses put on a credit card when you may not have the cash reserves at the time.
How Much Renters Insurance Do I Need?
The amount of renters insurance you need depends on several factors, including the value of your belongings and any family members and your liability exposure. Generally speaking, it's best to purchase enough coverage to replace all your belongings in the event of a covered event (see more on that below).

It's easy to underestimate the value of all your belongings. People often immediatley think of their bigger ticket items such as furniture and electronics, but consider creating a home inventory to assess and keep track of your contents. You might be surprised by how much it would cost to replace everything you own.
In addition to the value of your belongings, you should also consider your personal liability exposure. If you are at risk of being sued due to an injury or property damage, you may want to consider purchasing additional personal liability coverage to protect yourself financially. If your answer to any of these is "yes," you may want to make sure you increase your personal liability coverage:
You have a high net worth (the higher it is, the higher your limits should be)

You have a pool or other attractive nuisance (including a trampoline)

You play organized sports
If you need additional personal liability coverage beyond your coverage limits provided by the rental policy, reach out to your PEMCO agent or call 1-800-GO-PEMCO. An umbrella policy may be right for you.
What Does Renters Insurance Not Cover?
Renters insurance does not cover:
Damage to the rental itself. This is usually covered by the landlord's policy.

Intentional damage

Damage caused by a lack of maintenance.

Natural disasters that are not considered covered events, such as floods and earthquakes

Some items like jewelry have special limits
How Much is Renters Insurance?
The cost of renters insurance varies depending on factors such as the value of your belongings, the type of coverage you select, how much personal liability coverage you have, and the deductible you choose. Generally speaking, you can expect to pay anywhere from $10 to $20 per month for a basic policy. However, the cost of coverage can vary widely.
Conclusion
Renters insurance is an important step in your overall financial wellbeing. Whether you're renting a large home, a duplex, or an apartment, renters insurance is worth the monthly investment to protect yourself financially. It could save you thousands in the long run. And how can you put a price on peace of mind?
If you have any questions about how much renters insurance you need, whether or not you have increased personal liability exposure, or if you just want to explore your options, you can contact your local PEMCO agent or call 1-800-GO-PEMCO.
Get your free renters quote now.