Perspective
10 tips to help you deck the halls safely
November 29, 2020
by PEMCO Insurance
​This year, most holiday-safety advice centers around social-distancing and masks. To those conversations, we'd add this reminder: Please don't let your guard down when it comes to decorating safety. Each year, we see fires sparked by toppled candles, tinder-dry trees and defective light strings. And across the country, December is among the highest for house fires, with Christmas Day logging twice as many as an average day.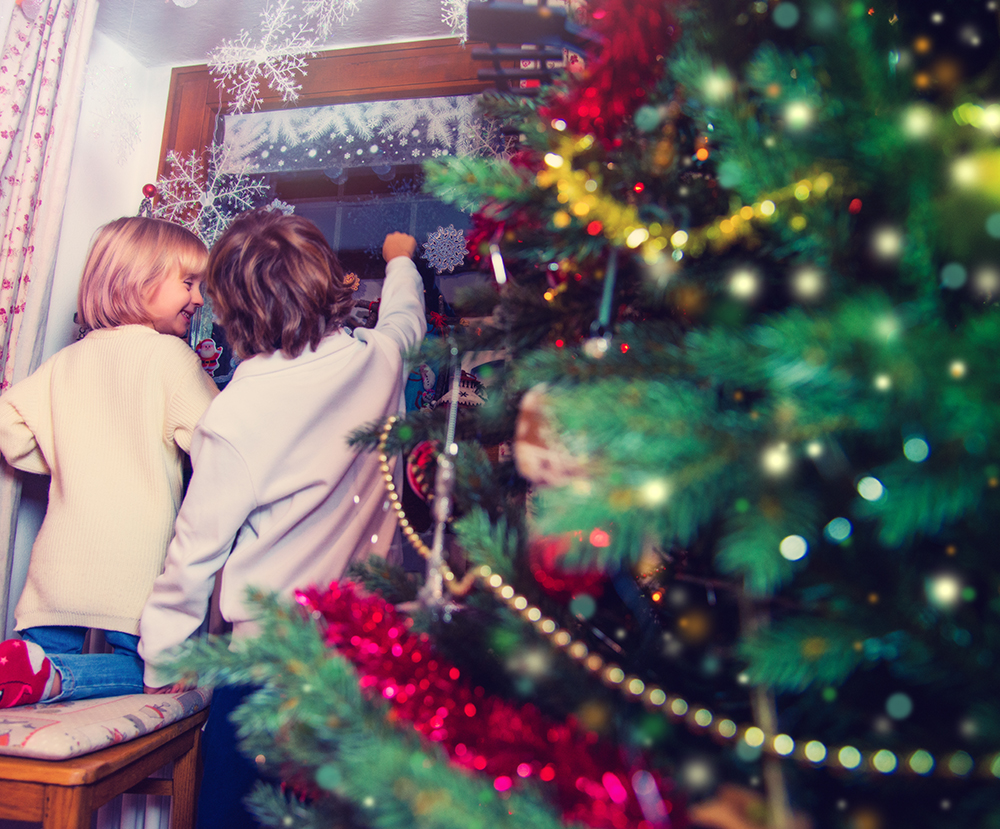 Here are some stay-safe reminders as you deck the halls:
Unplug holiday lights when you're away or install a timer to turn them off automatically. In a PEMCO Poll a few years ago, 20% of respondents admitted to leaving lights plugged in even when they leave home.
Discard light strings at the first sign of trouble, like intermittent outages, tiny cracks in the wires or frayed cords. Consider replacing strings every couple of years even if they look OK. They're fairly inexpensive, and older lights are more likely to spark a fire than lights fresh out of the box. We also recommend replacing old-fashioned incandescent C7 and C9 bulbs with cool-burning LEDs. Not only do you cut your fire risk, you'll save on your energy bill, too.
And as you're hanging those holiday lights? Keep ladder safety in mind. If your belt buckle is outside the rails, you're leaning too far. Also, for every four feet of height, make sure the ladder's base is one foot from the wall. When moving the ladder for outdoor lighting, watch for overhead power lines.
Heed warning labels to avoid overloading outlets.
Burn candles only when you're in the room and awake. Or better yet, get your holiday glow from battery powered LED candles rather than the old-fashioned open flame kind. But if you do choose the real thing, use only noncombustible holders made of metal or glass, and keep candles at least 12 inches away from anything that burns.
Keep holiday trees and evergreen garland at least three feet from heat sources, including the fireplace and heat vents. Water your tree daily as long as it's drinking, and recycle it promptly after the holiday.
Don't decorate the fireplace hearth. While it's OK to adorn the mantel, keep the hearth clear, and beware of stockings that hang down too far and could overheat and smolder or catch an errant spark.
Recycle wrapping paper rather than burning it in the fireplace. Paper – with its low moisture content and large surface area – burns hot and fast with a high flame, potentially leading to chimney fires. Paper embers tend to float up the chimney and can land on your roof while still ablaze. Gift wrapping also can contain pigments that are toxic when burned.
Get your chimney professionally cleaned every year if you burn more than half a cord of wood annually. Or, for a low-maintenance option, consider converting your wood-burning fireplace to gas or propane.
Dispose of fireplace ashes carefully. Initially put them in a metal container and place it outside – well away from the house or wooden deck – and leave it there at least 24 hours so you know any embers have cooled completely.
Avoid a cooking catastrophe. For all our worry about combustible decorations, cooking ranks as the top cause of fires throughout the year. Distraction (walking away with something on the stove and forgetting about it) and unfamiliar cooking techniques (hello, deep-fried turkey) contribute to the danger around the holidays.