Press Releases
Wash me! Whose cars are the cleanest around the PNW
April 26, 2022
by PEMCO Insurance
If you can write "wash me" in the grime on your vehicle, you might be among the few Northwest drivers who admit the car they drive isn't entirely squeaky clean. In fact, a new poll from PEMCO Mutual Insurance shows that about two-thirds of drivers in Seattle and Portland say they keep their vehicle virtually spotless, though who keeps their car the cleanest might surprise you.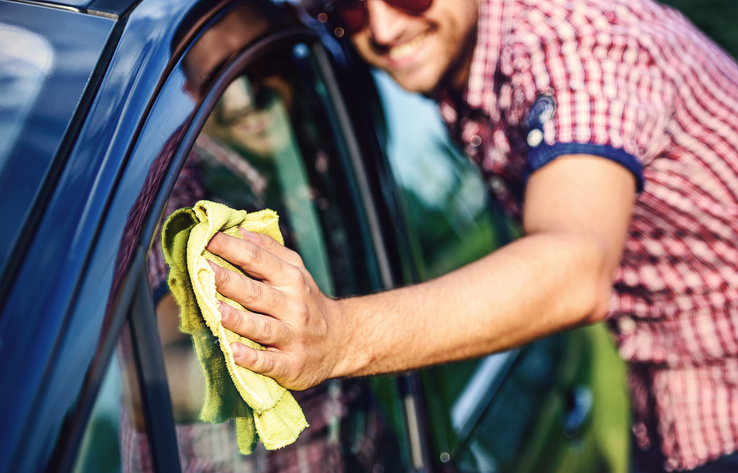 According to the PEMCO Insurance Northwest Poll, 63% of drivers polled in the Seattle and Portland metro areas rate the current state of the interior and exterior of their vehicle as mostly clean or spotless. In Seattle, standards are highest with 67% of drivers boasting a mostly clean or spotless car. In Portland, fewer drivers – just 58% – say the same.

However, in both cities, men claim to have the cleanest cars, inside and out. In fact, when it comes to keeping the exterior clear, they are three times more likely than women to say they wash the exterior of their ride at least once per week. In Seattle, it's 22% of men compared to 7% of women who say they give their car a wash weekly; in Portland, 14% of men and just 5% of women do the same.

In Seattle, men are also twice as likely to clean the interior of their car on a weekly basis, compared to women – 31% of men and just 15% of women clean out their vehicle once a week. In Portland, men and women are neck and neck with 18% both reporting that they tidy their car at least once a week. Instead, a majority of Portland drivers (60%) are content cleaning the inside of their car just once per month or even less frequently than that.

While not everyone lines up at the car wash on a regular basis, the poll finds most drivers are generally happy with the cleanliness of their car – 77% say they're mostly or very comfortable with how well the cleanliness of their car matches their standards, even if it might not match what others see on the roads.

"Especially in today's market, cars are a significant investment for most drivers, so it makes sense that we take pride in keeping them clean. And, studies show that we keep our cars for a while, too – usually about 8 to 11 years – so choosing to keep your car clean is another way to protect that long-term investment," said PEMCO spokesperson Derek Wing. "Still, I was surprised to see just how confident people are about the cleanliness of their cars – from my perspective, it's tough to keep a car completely spotless when you're dealing with rainy weather, carpooling and kids activities, sometimes all at once!"

The poll also found that parents spend more time cleaning their cars than those without kids – perhaps out of necessity. In Seattle, 31% of drivers with kids at home clean out their car at least weekly, compared to just 17% of those without kids. In Portland, 26% of drivers with kids compared to 14% of those without kids say the same.

Though confidence in cleanliness remains high among most, the poll asked what keeps drivers from keeping their cars even cleaner. About one in four drivers (26%) say they don't have time to clean more often and another 21% say there's just no point – it's just going to get dirty again.

For a complete summary of PEMCO's proprietary poll results visit www.pemco.com/blog/nw-polls, where you'll find responses collected by FBK Research of Seattle in February 2022.

###


About the PEMCO Insurance Northwest Poll
PEMCO Mutual Insurance commissioned this independent survey, conducted by FBK Research of Seattle, that asked Washington and Oregon residents questions about driving habits and attitudes toward current Northwest issues. The sample size, 481 respondents in the Seattle Metro (King, Snohomish, Pierce Counties) region and 399 respondents in the Portland Metro (Multnomah, Marion, Clackamas, Washington Counties) region yields an accuracy of +/- 5.0% respectively at the 95% confidence level. In other words, if this study were conducted 100 times, in 95 instances the data will not vary by more than the associated error range.

About PEMCO Mutual Insurance
PEMCO Mutual Insurance is the Defender of Your Northwest, providing auto, home, renters and boat coverage. We are consistently recognized for outstanding service, employee expertise and social impact. Our Mutual Good programs raise the achievement levels for youth in education; build stronger, greener environments; and increase safety at home, on the road and at play. Our mission: Free our communities to worry less and live more.