Perspective
Seatbelt use down, crash fatalities up
June 24, 2022
by PEMCO Insurance
We may be getting lazier about buckling up, study says
People still need to buckle their seatbelts, despite high-tech crash-avoidance features found in newer cars. Unfortunately, some drivers and passengers may consider them a substitute. Fatalities among unbelted occupants jumped 15% from 2019 to 2020 and the number of deaths involving people thrown from a vehicle rose by 20%, according to National Highway Traffic Safety Administration (NHTSA) data.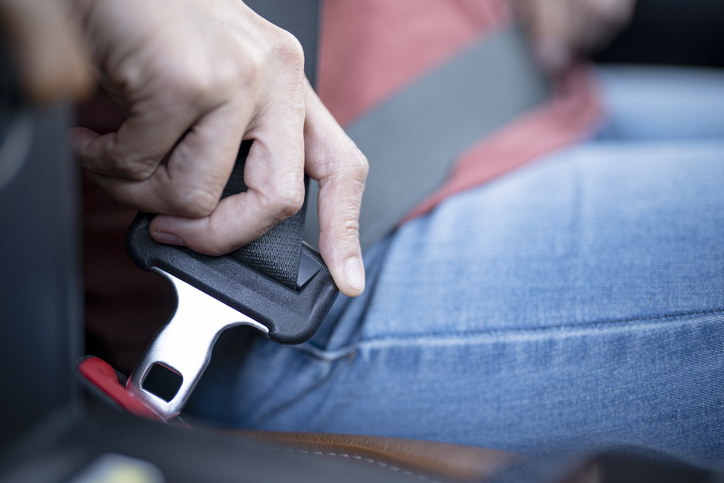 Overall traffic fatalities, regardless of belting, climbed 7.2% in 2020 compared with 2019.
Did traffic deaths drop as we adapted to the pandemic?
Sadly, no. The number of unbelted deaths climbed an additional 3% in 2021, and NHTSA research reveals highway deaths overall continued to rise, hitting a 16-year high. NHTSA fatality statistics, which compare 2021 to 2020, show deaths increased by:

• 16% in multi-vehicle crashes
• 14% among drivers 65 and older
• 13% among pedestrians
• 13% in crashes involving at least one large truck

The Northwest fared worse for traffic fatalities than the nation overall, which saw a 10.5% increase in 2021 compared to 2020. In Washington, it was 16.4% and in Oregon, it was 17.9%. (NHTSA released those numbers in spring 2022 and noted they were partially based on statistical projections.)

No data on seatbelts or fatalities is yet available for 2022.
What's being done to reduce the numbers?
Improving highway safety is part of the federal bipartisan infrastructure law, which includes money to fund local efforts to reduce crashes and fatalities.

In addition, automakers are weighing in with innovations including belt-incentivizing features like GM's "buckle to drive," which forces drivers to buckle up or wait out a 20-second delay before the car can be put in gear.

Fortunately, as responsible drivers, there's a lot we can do ourselves to improve safety. At the top of that list: buckling up every time, every ride; eliminating distractions; never driving impaired; and remembering that driving is a "team sport."